National Empowerment & Spiritual Development Seminars
$350pp 2 day
Including Journal, Just Do You Book and Empowerment Cards.
On the North Shore, Auckland or in Orewa unless I am presenting or guesting elsewhere.
Orewa 2023 – see events Page for dates and details, examples below of what to expect
Also available as a 6 week course with 12 months access to full media library, chat topics, exercises, meditations and more.
Please check out my events page for public ones or message me to arrange workshops or seminars for private groups.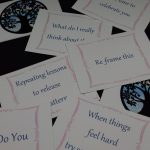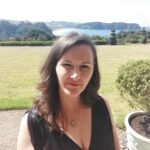 Rael Omahu Valley Workshop Flier June 2021
Rael Seminar Series Flier 2019-2020
My 2019-2020 Seminar Series in Orewa, Whitianga, Thames and Tauranga August 2019 to January 2020 Rael Seminar Series Flier 2019-2020
$150pp each day, $250 for 2 days or $300 for 3 days. Bookings essential
This is as two seminars each a gentle days of Intuition Extension, Healing & Self-Empowerment and an additional day of less structure with more Individual Development.  
Day 1 Just Do You Seminar and Intuition Extension Day with Rael
Ideal if you have not attended a course with me before, this will set you up with boundaries, clarity on your own spirituality and exploring your gifts.  
For experienced or returning intuitives we will be working on intuition exercises and extending all of you gifts from Clairvoyance to Empath to Mediumship.
Day 2 Intuition Expansion, Healing, Boundaries & Soul Energy Workshop
Working at healing energies throughout your gifts, your own innate healing energies and learning new and simplified modalities to use immediately. 
Extending these through Clairvoyance, Empath and Medium arenas including animal communication and connecting to family both present and passed.
Day 3 A Day With Rael and Further Development
A private bookings day of channelled conversation, extension and interaction with Rael: for those of you who have already worked with me and want more time connecting, discussing or practising exercises in an organic and relaxed format or a private reading $90 for a one hour private appointment.
Further 2021 dates to be released. Private message or email me for details, questions and bookings.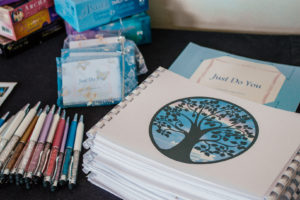 11-13th January 2020 Coromandel Venue
This is a gentle day of Intuition Extension, Healing & Self-Empowerment
The venue is Sherry & Steve LeFebvre's stunning Stone Terrace Guest House, 44 Radar Road, Hot Water Beach http://www.stoneterrace.co.nz
This is a well renowned wedding and function location that is stunning, with grounds for our outdoor meditation and lunch and beautiful rooms for us to hold the seminar and workshop itself.
A very luxurious feel to really bring in the self care and the new, abundant energies we are moving into.
Bookings are essential, please message me.
Download the Stone Terrace Seminar flier here: