Spiritual Development Retreat Days are similar to Seminars & Workshops but smaller groups, focusing on self care as well as one on one intuition expansion.
Ideal if one day works best for your schedule.
A usual day looks like this:
10am
We will meet for tea & coffee and a general mingling, then weather dependent go for a walk to a park for seated 20 minute light guided mediation, gentle walk along Orewa beach if slightly damp or do an "energy Movement" session at home if bad weather. Then shared spiritual conversation & development exercises.
12pm
Bring your own lunch and we can relax and eat together before moving up to my teaching space for self care, herbal tea and moving into our healing activities.
1-3pm
While we relax I will be doing a spiritual attunement in the background and then we will go through healing exercises including your own versions, boundaries, and expansion work. Then spend a couple of hours discussing spirituality as individuals, question and answers and if we have time messages too.
We close with a gentle group healing (or a healing meditation if we could not be at the park).
Simple, relaxed, catering to all levels and deeply effective.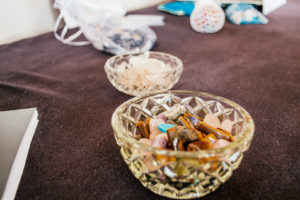 $350pp 2 days